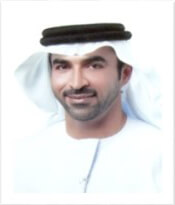 AL BADER started its activities in 1988 and developed a group of companies offering a wide range of services in the Emirate of Abu Dhabi.
Our positive approach has kept AL BADER at the forefront of the industries we have been involved in for the last three decades. We aim at developing further our success thanks to the trust we established with our clients.
AL BADER's leadership is the result of our employees' involvement and professionalism: we are proud of their commitment.
Our staffs are technically well qualified and trained to face the challenges and the requirements of our clients.
We want to keep on building a truthful and confident relationship with our clients thanks to our integrity and excellence in performance.
To achieve our goals, we are expanding our activities in order to provide more solutions for the complex projects of our clients, which require always more commitment and professionalism. We want to reply positively to their expectation while preserving and developing the AL BADER corporate culture.
Welcome to AL BADER Group! We look forward to working with you.
SAIF AHMED MOHAMMED AL HAMILY
AL BADER Group President
AL BADER Group aims at becoming the local leader in Abu Dhabi
for General Contracting and Facilities Management.














Meet Our Professional Team
What Clients Say About Us
Good Job guys :))) i like, i bought 2nd Theme from your work :)) am happy to work with this great themes, and with great support )))
Lee Cooper • Envato Customer
I asked for some help to changed the header depth and LA Studio was straight on it. Plus, they supplied a very helpful detailed video on how to make the change, brilliant.
Lee Cooper • Envato Customer
Support interested in helping you, with problems of waiting time but of quality and predisposition to solve my problem, thank you very much!
Lee Cooper • Envato Customer
Check this video presentation to know more about us and our process